New Range of DIN Rail Mounted KWH Meters
New Range of DIN Rail Mounted KWH Meters
Mun Hean is pleased to be in partnership with Sfere to introduce a new range of DIN rail mounted kWh meters.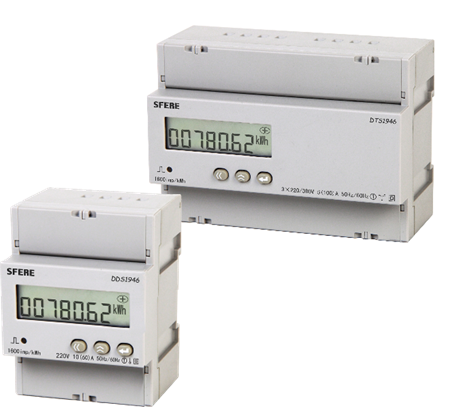 The Sfere D-series DIN mounted kWh meters provide a high accuracy Class 0.5 kWh energy measurement and complies to IEC 62053-22:2003 standard. The product utilizes energy measurement microprocessor and is manufactured using SMT technology.
– This meter is available in single and three phase circuit format with rating from 30A to 120A.
– Direct or CT connection.
– Modbus communication and Multi Tariff are available as options.
– kWh Pulse output is a standard feature.
The Sfere D-series kWh meter is available in MH territory of Singapore, Malaysia, Indonesia, Philippines, Vietnam, Hong Kong and Myanmar.